BC2 Bass Preamp - MAP: $599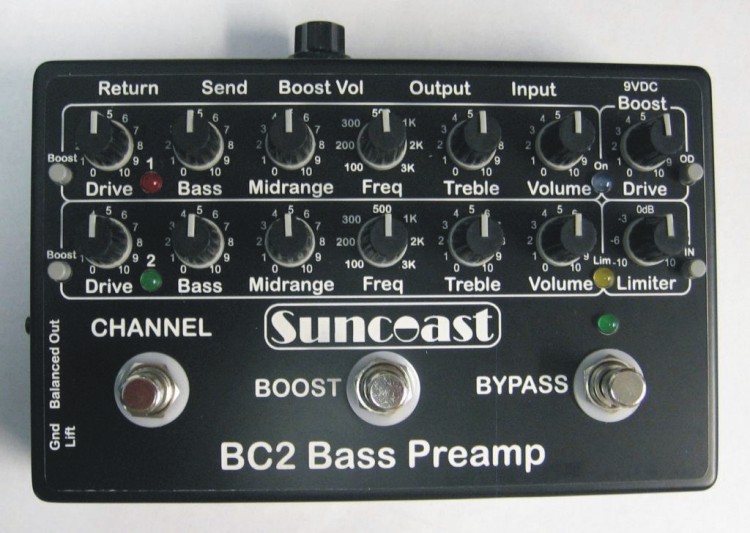 BC2 Features:
The Ultimate Solid-State Bass Preamp in a pedal. Also works great for Bass Synthesizers.
The Boost Mode features "Super Boost™ Triple Overdrive" with independant EQ for Monstrous, Harmonic Heavy, Bass solo's.
Active +/-15dB Bass, Midrange and Treble EQ with sweepable Midrange Frequency control.
Effects Loop - Send and Return jacks for patching effects between the Preamp out and Limiter in
Classic Limiter with variable Threshold control. Balanced Output with ground lift switch for PA or recording.
Ultra quiet 560KHz switching DC power supply for +/-15V internal operation, 26V Peak to Peak Dynamic Headroom.
Solid, Diecast Aluminum Enclosure, Durable Black Satin Powder Coating - Dimensions 4.7 x 7.4 x 1.3"
9VDC Universal Worldwide Voltage Adapter included.
"Suncoast" is a Trademark 'TM' of Sluggo Music Technology LLC
Copyright © 2011-2021 Sluggo Music Technology LLC
All Rights Reserved
Last modified: 03/01/21