HD-1 Harmonic Driver - MAP: $199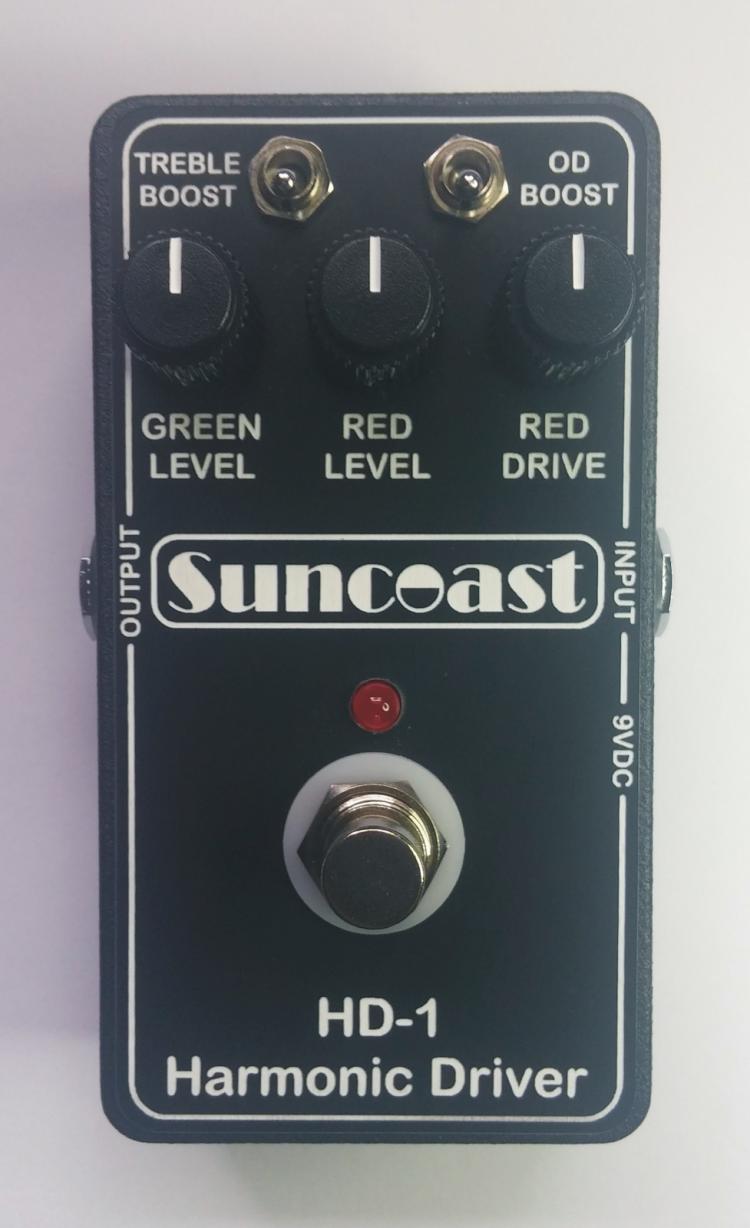 HD-1 Features:
Dual channel Preamp - Clean Boost with Harmonic Distortion and Overdrive preamps.
Designed for Guitar, Bass and other Multi-String Instruments.
The Green Channel features the classic BC1 input preamp into a Lab Series L4 harmonic generator.
The Red Channel delivers solid G2xl lead distortion and overdrive.
Green Channel Boost switch for Flat or +12dB Treble Boost.
Red Channel Boost switch for Extra distortion and Overdrive.
Instrument level input with 1 Meg ohm Input Impedance, 1K ohm Output Impedance.
Solid, Diecast Aluminum Enclosure with durable Black Satin Powder Coating.
Dimensions 4.4"L x 2.4"W x 1.2"H
Power Supply - 9VDC (Center Negative) (127mA Idle).
Erik Arko - HD-1 Demo Video
Mike Amico - New Pedals Video
"Suncoast" is a Trademark 'TM' of Sluggo Music Technology LLC
Copyright © 2011-2021 Sluggo Music Technology LLC
All Rights Reserved
Last modified: 11/29/21