About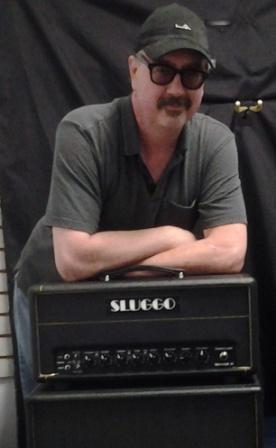 Our Mission
Retracing our roots to deliver the finest sounding musical instruments possible.
Company Profile
Jim Suchora began his career in the Music Industry at Moog Music Inc. as a final audio tester, and International service technician tuning and repairing Moog synthesizers. When Moog Music was purchased by EJE Research, Jim worked in the service department repairing Moog synthesizers and building up 'B' stock Memorymoogs. He also hand wired Sundown Artist 50 & 100 combo amplifiers from the remaining parts inventory. In 1989, Jim founded Stage Electronics Inc. a Sound and Lighting company in western NY. They also provided electronic design, manufacturing and tour support. During this time period, Jim did schematic capture and PC Board design work for Pearce Amplifiers and B&K Components in Buffalo, NY. Moving to Lexington, KY in 1995, Jim pioneered award winning audio and video products for the Home Automation industry as Senior Design Engineer for Elan Home Systems. After founding Suncoast Analog in 2011, he set out to design a new robust and dynamic product line. The Suncoast brand is the creative result of over three decades of experience in the music industry and electronic manufacturing,
It is our commitment to deliver our customers the highest quality, hand-crafted musical instruments, built in the USA, utilizing our vast knowledge of classic designs from the 70's, 80's and 90's to recreate that unique sound of our past.
Copyright © 2022 Suncoast Analog

All Rights Reserved
Last modified: 08/07/22